I've been feeling incredibly inspired recently… it's a happily pensive kind of mood. Like the world is bright, whole, clear, and is charged with possibility. I typically live through alternating states of focus and lucidity– from feeling a visceral attachment to the earth, to feeling as though I'm floating somewhere above reality and my physical body. Around summer time, I felt as though I was in a strange period of dream-like incubation, so unaware and dazed. And now it feels kinda like I've woken from a long sleep, that the sleepy grit of film has been removed from my eyes, and now I can see so much beauty again. The last time I felt like this was probably December 2012-ish, and I know I definitely get a bit ridiculous when I'm in this kind of mood because I posted this to facebook:

But whatever! The obviously ideal state is the one of happy lucidity and engagement LOL. I like feeling alive, so I'll do so unapologetically!
So yeah, recently the world has seemed so clear and beautiful to me, and after a string of beautiful sunsets and sunrises, it was as if the sky kept managing to match my mood. Which made me want to paint it, and so I did. These were all done in studio on little gallery style canvases I bought from Dollarama. They were painted from a mixture of photos taken from my cellphone, and from my imagination (I don't really like just directly copying photos, it's kinda like… what's the point? haha). They were also painted with only 4 colours, titanium white, ultramarine blue, cadmium red, and cadmium yellow!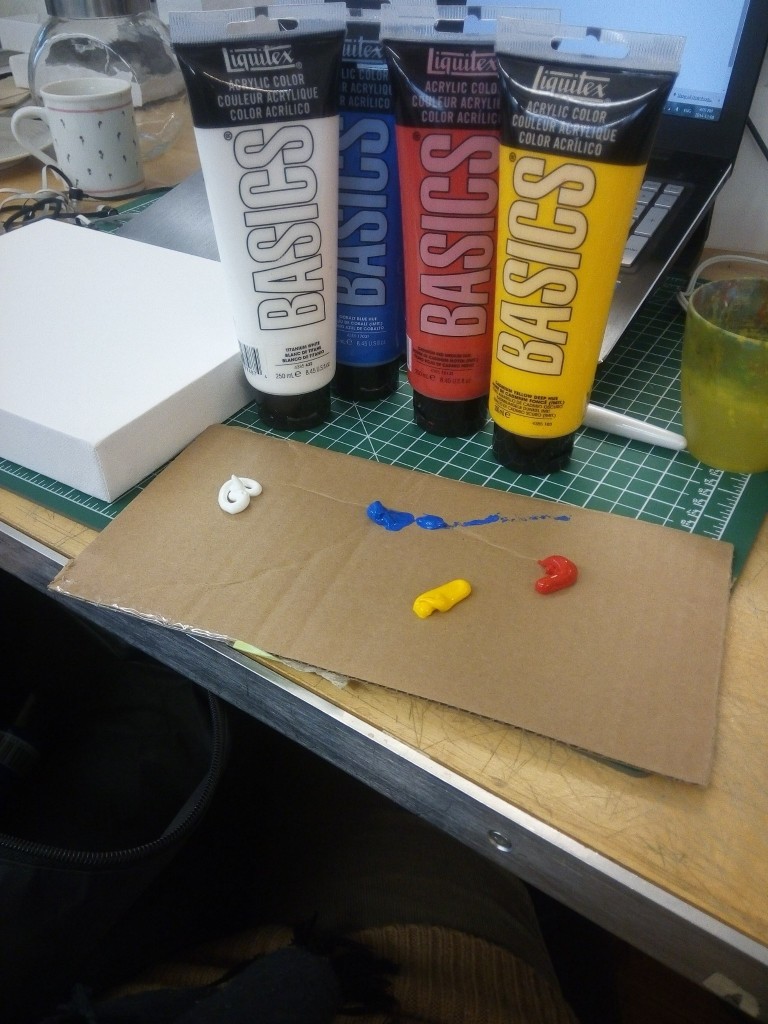 I really, really hate acrylic paint with a passion, it's so shallow and thin compared to the richness of oil. But since I don't want to deal with the mess of oil paint at school, they had to do. The limited colour palette is because I didn't bring many colours, but mostly because mixing without both warm and cold versions of the primaries is a fun challenge. It's like how I don't use pencil when I sketch and go straight to pen, I feel like by challenging myself by making things harder, I grow more.
Each of them took roughly 1.5 hours

Sun, Moon, & Stars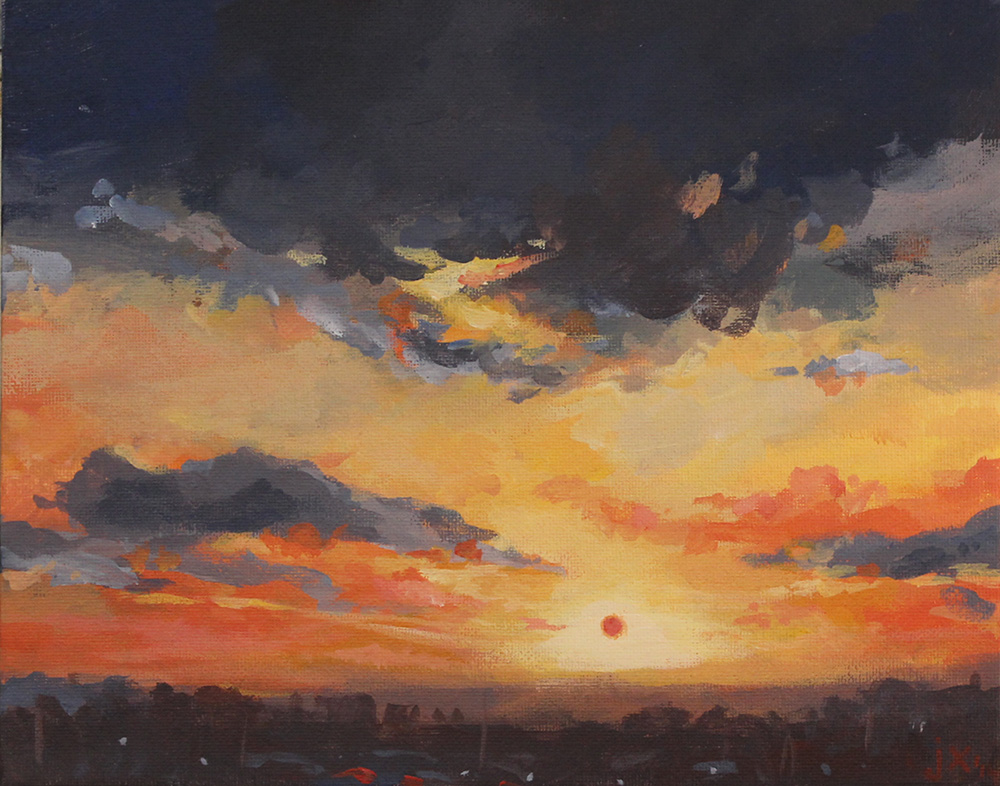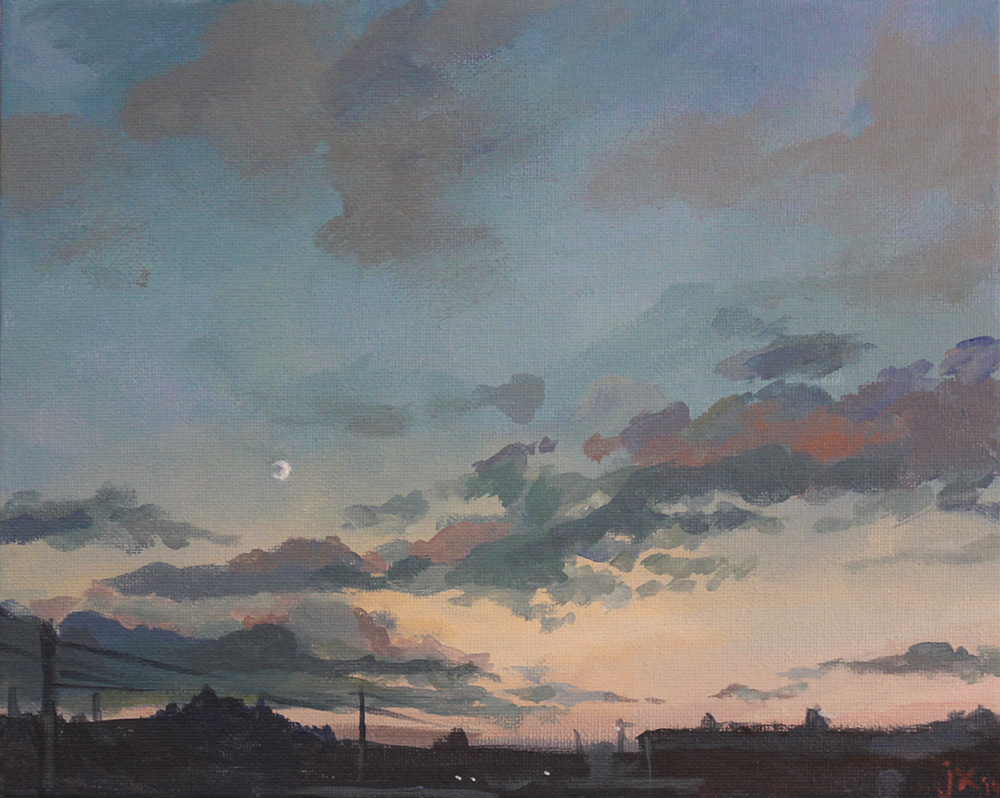 After painting them it was interesting to see which ones my classmates liked better! It seems their preferences went in line with their personalities.
I finished my last exam/final project yesterday, so winter break has officially started for me. Hopefully I'll get couple more substantial paintings out before the next term starts.